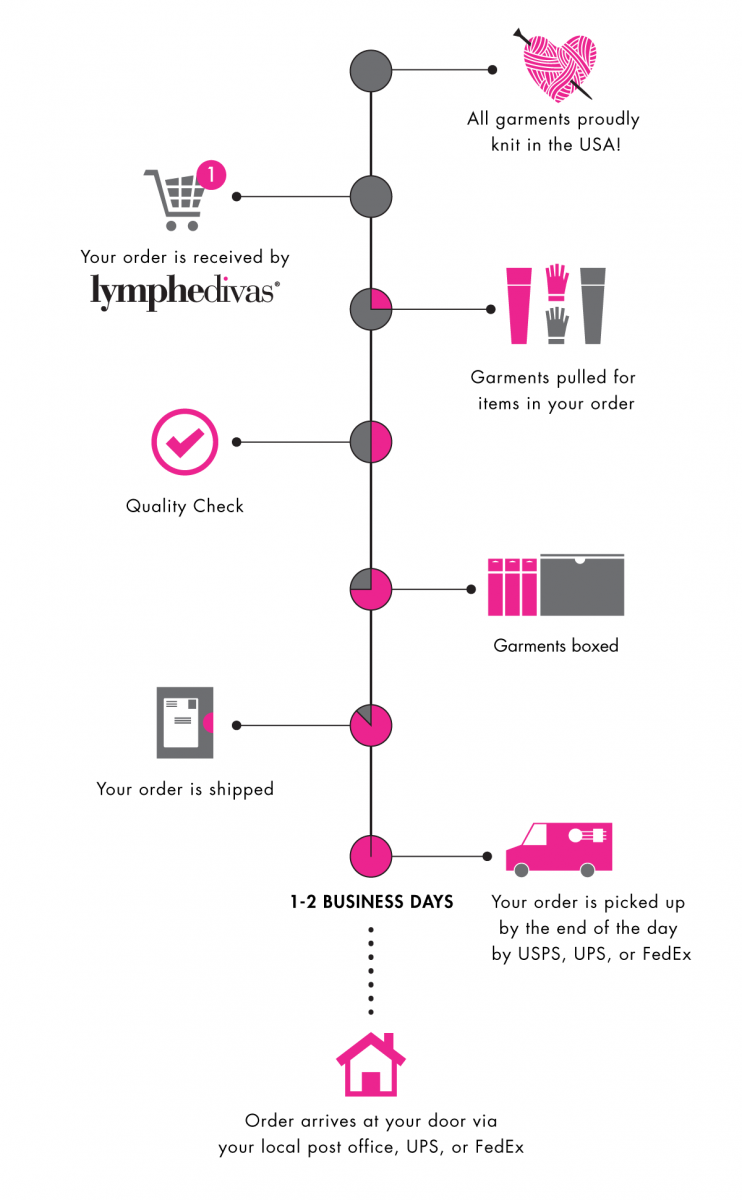 General Shipping Information
LympheDames places orders on a Friday. Items ship directly from the United States within 1-2 business days from the order and takes roughly 7 business days to arrive at your door. You will receive an email with the international tracking number once your order ships and then a domestic tracking number from the local courier.
Local Collection
Save by arranging to collect your item from LympheDames directly or choose from one of our convenient delivery options.
South African Courier Services
LympheDames works with a range of courier companies to provide you with the most efficient and affordable shipping options. Our standard delivery charge is R200 and takes 2 business days from the time your items arrive from the factory to reach your door. Contact us directly for rush shipment options and prices.
International Shipping
Not in South Africa? That is okay! We will still ship directly to your door. Please contact us for pricing.